LANCASTER COUNTY SUPPORT GROUPS / ORGS
PA SYSTEM OF CARE PARTNERSHIP LANCASTER COUNTY FAMILY SUPPORT GROUPS AND ORGANIZATIONS
Lancaster County Post-Adoption Support Group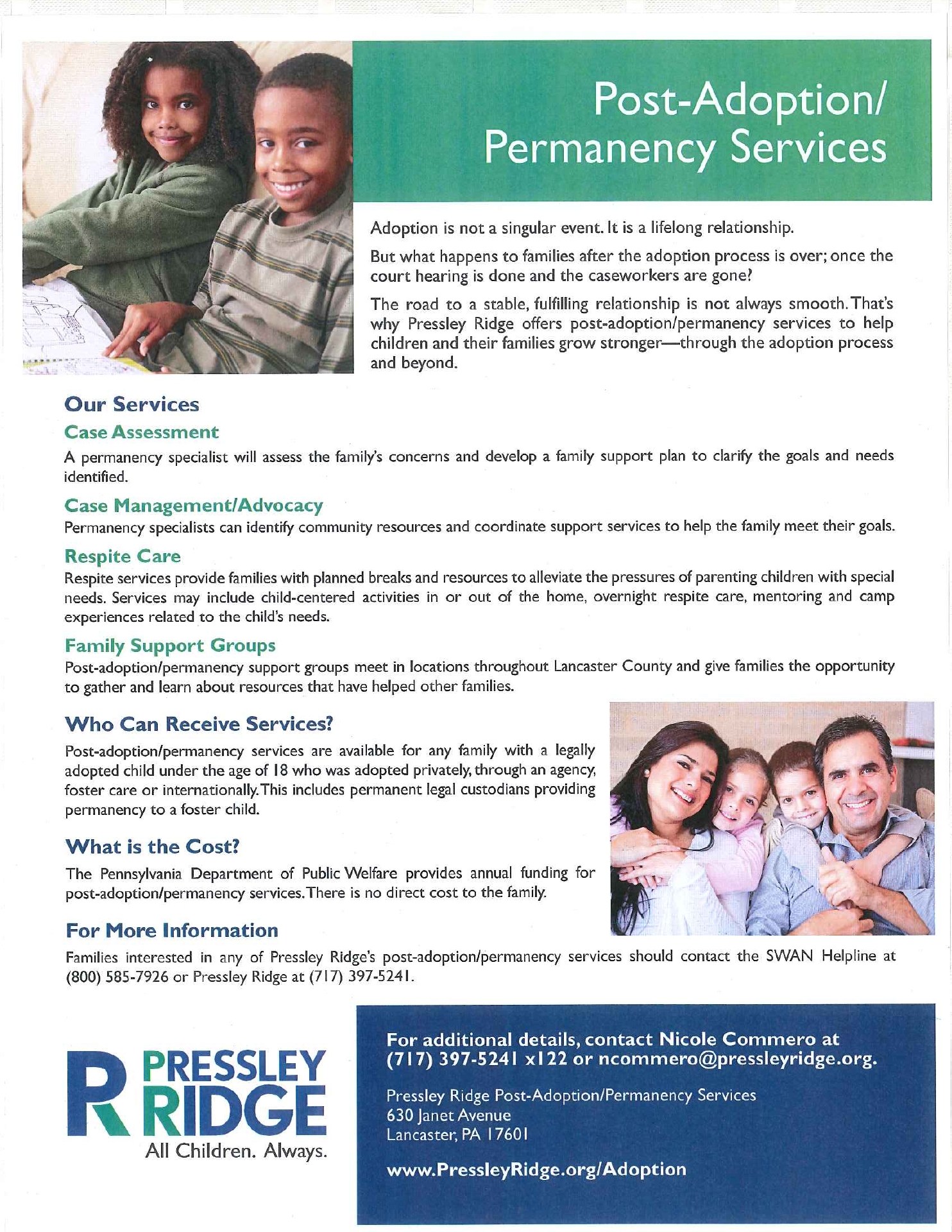 SIB TALK SUPPORT GROUP of The Arc of Lancaster County
SibTalk is a program for brothers and sisters of kids with disabilities.
Sibs with brothers and sisters come together to have fun and share ideas and feelings.
Sibs can talk about the anger, frustration, hurt, confusion and stress that come with having a sibling with special needs.
Sibs can talk about their pride, strengths and uniqueness in having a sibling with a disability and know that everyone will understand
Sibs will never be asked to talk or share if they are uncomfortable or dot not feel like it.
For Sibs ages 8-12 years old.
Monthly meetings are held September through May from 6:30-8:00 PM at The Arc office location in The Blair Room. The Arc of Lancaster County, 630 Janet Ave, Lancaster, PA 17601
http://www.thearcoflancasterco.org/ info@thearcoflancasterco.org (717) 394-5251