Healing-Centered Practices and Psychological Flexibility for Providers, Community Members, and Healers: A case study of AAPI communities and mental health
Thursday, March 9, 2023
Dr. Noel B. Ramirez, DBH, MPH, MSW, LCSW, BCD
Websites: mangotreecc.com and noelbramirez.com; email: Noel@mangotreecc.com
Learning Objectives:
Increase knowledge of healing-centered practices as it relates to leadership and self-preservation in health care and healing.
Develop skills in psychological flexibility and values-based action to enhance professional/personal alignment
Increase awareness of burnout, resilience, and identity restoration when engaged in community work.
Health care and healing work with individuals and communities can be both restorative and laborious towards our mental health, sense of self, and identities. From community members to licensed care providers, bearing witness to the pain of individuals and communities can take a toll on our psychological well-being. Noel Ramirez will review two frameworks to cultivate resilience for individuals involved in mission-driven work during this seminar. Healing-Centered engagement Acceptance and Commitment Therapeutic frameworks will be explored, and activities in this workshop aim to cultivate new ways to acknowledge trauma and focus on healing and resilience. This workshop is both didactic and experiential, and we invite folx of all healing work to participate.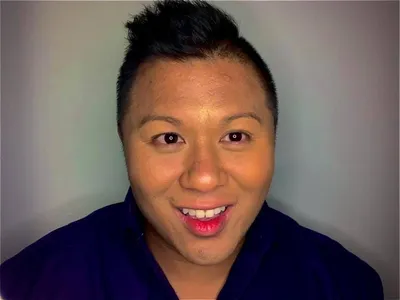 Biography:
Dr. Noel B. Ramirez is a licensed clinical social worker in the Philadelphia Metro Area. He is the founder and director of Mango Tree Counseling & Consulting, an Asian-American Mental health Group Practice in the Philadelphia Area. For the past 15 years, Dr. Ramriez has dedicated his career to community-based mobilization projects, including access to HIV care, stigma reduction, and expansion to recovery-oriented care in primary care. He received his Master's of Social work from the University of Pennsylvania, a graduate degree in public health from Drexel University, and he finished his doctorate of behavioral health from Arizona State University. In addition to running his group practice, Dr. Ramirez is an adjunct faculty member of Columbia University and the University of Pennsylvania's graduate social work programs, teaching an array of classes in clinical social work practice and decolonization. He is an avid bowler and lover of peanut butter, early 2000s pop culture, and biking.