Intergenerational Caregiving Across Pennsylvania
Intergenerational Caregiving Across Pennsylvania
Thursday, July 20, 2023
This webinar provided valuable insights for individuals of all backgrounds, regardless of whether or not they have personal caregiving experience.
This webinar shed light on the crucial role of intergenerational caregiving within the state of Pennsylvania.
Additionally, as July is recognized as National Minority Mental Health Awareness Month, we explored the intersection of mental health concerns among BIPOC and underrepresented communities in the context of youth and intergenerational caregiving.
This webinar is for anyone interested in caregiving, mental health, and the diverse experiences of our communities. We are excited to see you and to have you participate in this critical discussion.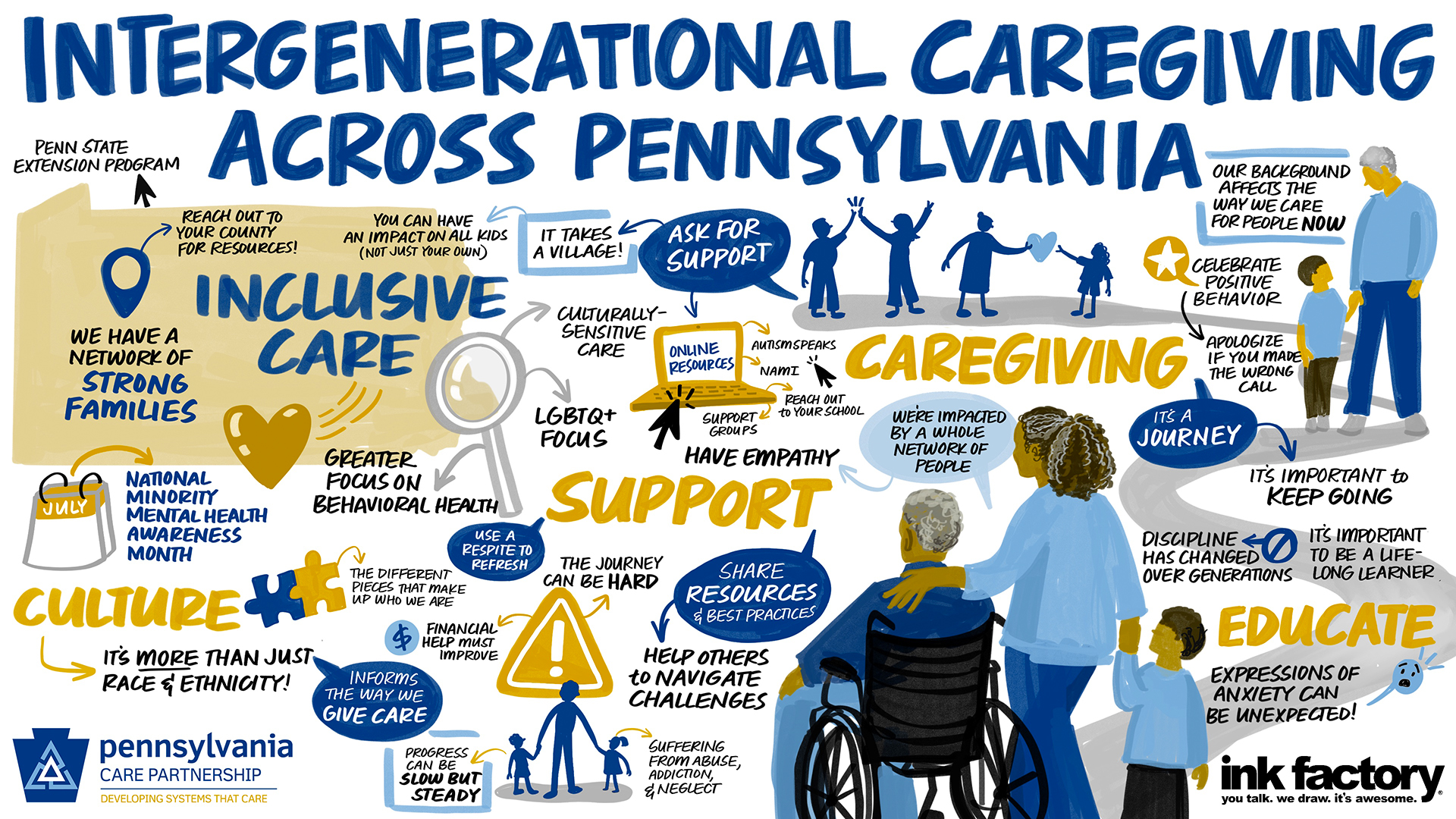 Recording