#DearAdultWorld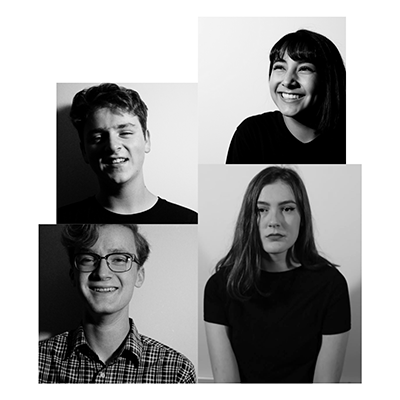 Date: Tuesday, May 25, 2021, 2:30 to 4 pm EST
Presented by a panel of college students.
What you will learn:
To listen, hear and learn from youth and young adults. How to become a community member and a better adult. To support one another – no matter your age.
#DearAdultWorld:
#DearAdultWorld is broken up by societal issues that they feel their generation is uniquely qualified to tackle. Our generation is more connected, informed, and much louder than those of the past. We were raised with smartphones in hand, eyes, and ears open to struggles far beyond our own. It is now time to enact change using our long-silenced voices.
#DearAdultWorld was born from repression, from pain, from the hearts and minds of young, passionate people longing for a platform to amplify their voices. #DearAdultWorld is that platform. It's simple: they want teens to be heard and adults to listen.
And these children that you spit on as they try to change their worlds; are immune to your consultations, they are quite aware of what they are going through. -David Bowie Changes, 1971
Who should attend:
All youth and young adults who struggle with being heard, parents, family, and all adults who struggle with communicating with youth and young adults. Teachers, social workers, clinicians, and anyone interested in communicating.
Panelists:
Calvin Ryerse, Editor and Cheif @#DearAdultWorld
Calvin, 19, he/him, is a graduate of Don Tyson School of Innovation in Springdale, AR. His is a passionate activist, amateur documentary filmmaker, and avid historian. He now lives in New York City, where he attends Eugene Lang College of Liberal Arts at the New School. He plans to study history and film.
Allison Higgins, Content Editor, and Poet Laureate @#DearAdultWorld
Allisons, 20, she/her, is a Content Editor for #dearadultworld. While she is currently taking a gap year due to COVID-19, she attends the University of Illinois at Urbana Champaign, studying Agricultural and Biological Engineering. She is spending her gap year working as a baker and building her literary skill. In her spare time, you can find her refurbishing furniture, reading, and writing the weekly #DearAdultWorld newsletter.
Patrick Miller, 20, he/him, is a junior at Tulane University in New Orleans, Lousiana
In the swamp, he studies English and communication, a fake field. Patrick is #DearAdultWorld's poet laureate, crafting poetry and prose for the website's Identity and Mental Health sections. He also serves on our editorial board, participating in scholarship selection and publication decisions. He has an affinity for eclectic 70s music and politics.
Diana Campos, Social Media, and Content Editor @#DearAdultWorld
Diana, 20, she/her, is a sophomore Cinema Studies student at New York University. She is originally from Springdale, Arkansas, and is a Social Media and Content Editor for #DearAdultWorld. She joined DAW in 2017 and has been a member ever since, taking an interest, particularly in race and gender politics. Upon graduating, Diana hopes to obtain a career in filmmaking.

Video recording of the presentation:
After viewing the webinar above, you have the option to download a Certificate of Viewing by Completing a brief evaluation and attesting that you viewed the webinar in its entirety. However, this is not a Certificate of Attendance for the webinar when it was live broadcasted. Additionally, viewing the webinar through the website does not permit applying for or issuing Continuing Education Credits.
Please Click Here to start the evaluation and download your Certificate of Viewing.