Esther Hio-Tong Castillo, Ph.D., Understanding Cultural Differences within Asian Immigrant Families
Esther Hio-Tong Castillo, Ph.D., Panel Chair
Understanding Cultural Differences within Asian Immigrant Families: Including Asian Immigrant Teenagers
Thursday, July 22, 2021, 2:30 to 4 p.m., ET
Our community-based expert panelists will discuss intergenerational differences and cultural challenges in serving the Asian American population of various generational statuses in this panel. The panel comprises community experts of East and Southeastern Asian descent, including Chinese, Cambodian, and Filipino Americans. They will address the mental health needs of Asian immigrants across different generations, nationalities, and ethnic groups by focusing on topics such as bi-cultural stressors of collectivist and individualist family structures, minority stress theory, and the tensions and resilience found in the healing journey of AAPI mental health practices.
Current dynamics of anti-Asian hate have created mental health issues among Asian Americans, such as race-based violence and the intergenerational transmission of trauma. These issues will be discussed along with best practices of serving the Asian American population. Panelists will also share their experiences as refugees and immigrants navigating complex systems for maintaining individual and community wellness and provide insights for youth and young adults who are currently in similar situations. We will also discuss detention and deportation affecting community mental wellness, which faced increasing stressors during the pandemic.
The session aims to celebrate the unique experiences of the diverse Asian Community in striving for mental and behavioral well-being in honor of Minority Mental Health Awareness Month.
Panelists: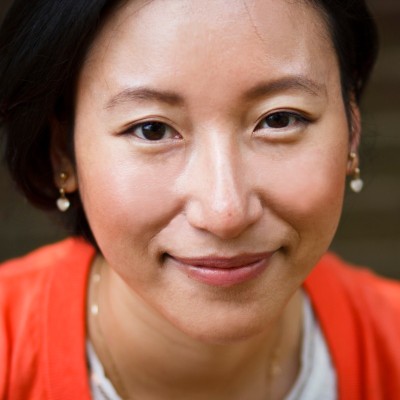 Esther Hio-Tong Castillo, Ph.D., Panel Chair
Dr. Esther Hio-Tong Castillo is a scholar/educator and mental health and social justice advocate with expertise in justice, equity, diversity, and inclusion (JEDI) matters. She has nearly two decades of working experience in education as a teacher, counselor, community advocate, and faculty in various educational settings, including early childhood education, youth programs, adult education, and higher education.

She is a proud first-generation college student and a 1.5 generation immigrant. Her identity and life story have strengthened her dedication to improving mental wellness and equities for Asian immigrant communities. Dr. Castillo has a MA in Humanities and Social Thoughts from NYU and a Ph.D. in Sociology from Temple University. Currently, she is the Program Manager of the Chinese Immigrant Families Wellness Initiative (CIFWI) at the Philadelphia Chinatown Development Corporation (PCDC). At CIFWI, she implements and organizes all programming and offers wellness workshops to Asian immigrant parents and their children.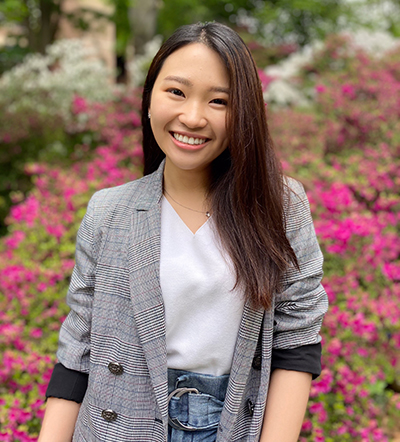 Felicia Chen
Felicia Chen is a senior studying nursing at the University of Pennsylvania. She is also a proud graduate of the Chinese Immigrant Family Wellness Initiative's (CIFWI) Wellness Leadership Program and is a current junior board member of CIFWI.
Felicia actively creates educational content on social media to emphasize mental health awareness among Asian American youths. Felicia recognizes that the unique challenges of her own family's wellness are felt among many other Chinese immigrant families. With a passion and the privilege to lead, Felicia aspires to be a healthcare practitioner who will positively influence the physical and mental wellness of Asian American youths.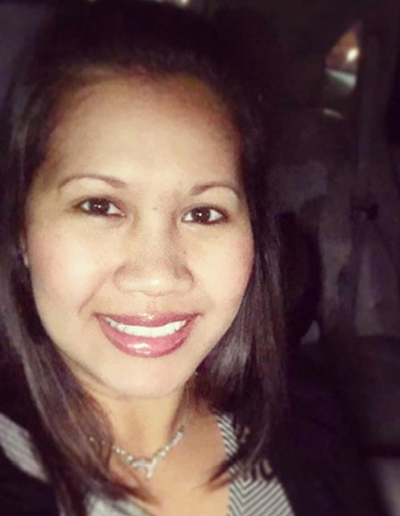 Nary Kith, Ph.D.
Dr. Nary Preap Kith is a marriage and family therapist and community organizer with knowledge of migration-related trauma, immigrant and refugee experiences and policies, and youth and family in crisis. She has over 10 years of experience working with vulnerable communities. She believes in the importance of giving back to the community that has a hand in shaping the person you would become. The question she often asks of others is, "How do you engage in social responsibility, and how do you put back into the universe what was given to you?"
Dr. Kith currently works as a Director of a Children's Mobile Crisis Team at PATH (a Behavioral Health organization in Northeast Philadelphia). In this role, she provides oversight of the daily operations of the Mobile Crisis program. She is also the Co-Founder/Executive Director of Kiths Integrated and Targeted Human Services (KITHS), a non-profit organization with a mission to help immigrants and refugees have opportunities for independence, growth, healing, and economic development.
Dr. Kith has a Master's in marriage and family therapy from Drexel University and a Ph.D. in community and social services from Capella University. Her educational achievements and professional career have been influenced by her experience as a refugee from Cambodia. She understands the need for linguistically and culturally appropriate services that go beyond behavioral health. Her 'systems thinking' training has guided her current work with youth and families in crisis and with immigrants and refugees attempting to navigate the larger system.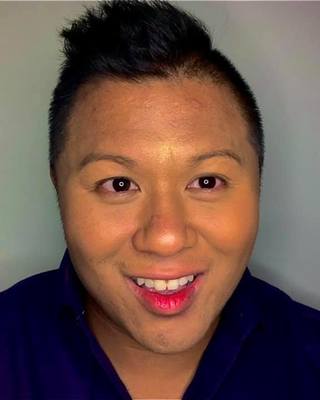 Noel Ramirez, DBH, MPH, MSW, LCSW, BCD
The ache for home lives in all of us, the safe place where we can go as we are and not be questioned. - Maya Angelou
Dr. Noel Ramirez is the son of two beautifully resilient Filipino immigrants and grew up in Jersey City, NJ. He is a clinical social worker dedicated to creating opportunities for folx and communities to find a home within themselves. Dr. Ramirez is the director and owner of Mango Tree Counseling and Consulting, a group practice and mental health resource center for Asian American/Pacific Islanders (AAPI) folx in Pennsylvania. Outside of Mango Tree, Dr. Ramirez is involved in varying community health and empowerment initiatives, specifically in working as a behavioral health consultant at a local federally qualified health center, teaching graduate social work practice on intersectionality and healing-centered practices at Columbia University and West Chester University, and social empowerment programming with Philadelphia Asian and Queer.
He received his doctorate in Behavioral Health from Arizona State University, a graduate degree in public health from Drexel University, and his MSW from the University of Pennsylvania.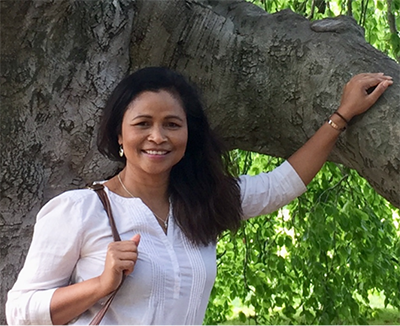 Sarorng Sorn
Sarorng Sorn is a graduate of the University of Pennsylvania, School of Social Policy and Practice, in Non-profit/NGO Leadership. Rorng has over 30 years of combined experience in public, private, and nonprofit. She works to address the challenges of refugee and immigrant communities through direct service, advocacy, leadership, and organizational development. Through her dedication to serving marginalized communities, she has received multiple awards, including the Special Achievement Award for Dedicated Service in Support of Human Rights of the U.S., and an honorary degree, Doctor of Humane Letters, from Gwynedd Mercy University.
Sarorng Sorn is the Director of Immigrant/Refugee Affairs and Language Access Services for the City of Philadelphia Department of Behavioral Health and Intellectual disAbility Services (DBHIDS). Her pronoun is she/her/hers. In her role, Rorng works to develop strategies and policies to increase access to behavioral health and intellectual disability services for immigrant/refugee and special populations. Rorng is a former refugee from Cambodia with lived experience of pre-and post-migration trauma and is the first in her family to earn a college degree.
Resource Guide
To Read:
Chinese Immigrant Families Wellness Initiative Resource Page: https://cifwi.com/resources/
DBHIDS Launch Boost your mood campaign: https://dbhids.org/news/boost-your-mood-philly-launches-campaign-to-destigmatize-mental-health/
School District of Philadelphia Toolkit: "Supporting Immigrant and Refugee Students and Families": https://mailimages.philasd.org/pub/Immigrant-Refugee-Toolkit.pdf
Strengthening Intergenerational Bonds in Immigrant and Refugee Communities: https://www.gu.org/resources/strengthening-intergenerational-bonds-in-immigrant-and-refugee-communities/
Heberle, A.E., Obus, E.A., & Gray, S.A.O. An intersectional perspective on the intergenerational transmission of trauma and state-perpetrated violence. Journal of Social Issues. 76 (4). https://doi.org/10.1111/josi.12404 : https://spssi.onlinelibrary.wiley.com/doi/abs/10.1111/josi.12404
Mew, E. et al. (2021) Psychosocial family-level mediators in the intergenerational transmission of trauma: Protocol for systematic review and meta-analysis. Medrxiv preprint. Volume 27. doi.org/10.1101/2021.04.27.21256190 : https://www.medrxiv.org/content/10.1101/2021.04.27.21256190v1
Muong, S., & Sochanvimean, V. (2013). Parental styles in the intergenerational transmission of trauma stemming from the Khmer Rouge Regime in Cambodia. American Journal of Orthopsychiatry. 83 (4). https://doi.org/10.1111/ajop.12057 : https://onlinelibrary.wiley.com/doi/abs/10.1111/ajop.12057
Discussion related to Anti-Asian Hate and other forms of hate.
https://www.learningforjustice.org/the-moment/march-15-2021-addressing-antiasian-bias?gclid=Cj0KCQjwxdSHBhCdARIsAG6zhlVrDQWwgTP7YJc0RaBKslA4MCtm2O8Cgpp90FXU839c0J0NksV7aMUaAm0AEALw_wcB
Brown Skin/ White Masks, Hamid Dubashi - http://hamiddabashi.com/
Racial Melancholia, Racial Dissociation: On the Social and Psychic Lives of Asian Americans, David L. Eng - https://www.english.upenn.edu/people/david-l-eng

To Watch:
Advocating with empathy for immigrant education | Lindsey Bird | TEDxModesto : https://www.youtube.com/watch?v=vpFhrRImEI0&feature=youtu.be
To Seek Support:
AAPI clinicians that we work with and recommend:
Community-Based Mental Health Practices Working with AAPI Mental health (Medicaid/CBH funded sites):
Intercultural Family Services: more info
Yi-Lin Hung, MFT - Intercultural Family Services 215-468-4673
The Wedge: more info
Elwyn Outpatient Services: more info - Isabelle Hsy, Mphil ED
CAP4KIDS - a database of various resources specific to Philadelphia. Below is a link that will take you to resources for parents, family members, and other professionals working with immigrant children and their families and Asian American families.
https://cap4kids.org/philadelphia/parent-handouts/immigration-refugee-services/asian-resources/
CIFWI Bilingual Therapist List in Greater Philadelphia - https://bit.ly/cifwi20list
Understanding transracial identity in adoptions: https://www.lizwadeadoptions.com/
The Future of Healing: Shifting From Trauma-Informed Care to Healing Centered Engagement: https://ginwright.medium.com/the-future-of-healing-shifting-from-trauma-informed-care-to-healing-centered-engagement-634f557ce69c
Recording
After viewing the webinar above, you have the option to download a Certificate of Viewing by Completing a brief evaluation and attesting that you viewed the webinar in its entirety. However, this is not a Certificate of Attendance for the webinar when it was live broadcasted. Additionally, viewing the webinar through the website does not permit applying for or issuing Continuing Education Credits.
Please Click Here to start the evaluation and download your Certificate of Viewing.