Gab Bonesso RIDE THE WAVE
Gab Bonesso, Speaker
"Ride the Wave with Gab!"
Held on January 14, 2021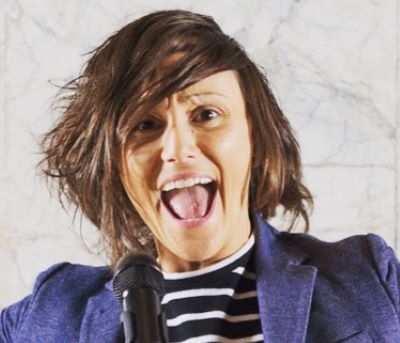 Gab Bonesso's comedy is manic, frenetic, wild yet rooted in empathy. Her origin story is full of trauma, BiPolar, anxiety, and grief.
RIDE THE WAVE with Gab Bonesso is a raw, high-energy hilarious experience empowering people with mental health issues and raising awareness for those who don't.
If you are a youth or young adult; a parent, family or friend; a provider or supporter; a juvenile justice worker for youth and young adults dealing with mental illness, or just interested in being amused and educated, you don't want to miss Ride the Wave with Gab!
Missed the Webinar or want to watch it again?
Promotional Video:
​