Yolanda Turner Ph.D. - Who is in the Room? Supporting LGBTQ+: Community Conversations
Yolanda Turner, Ph.D.
Who is in the Room? Supporting LGBTQ+: Community Conversations on Sexuality and Gender
TUESDAY, June 29, 2021, from 2:30 to 4 p.m. EST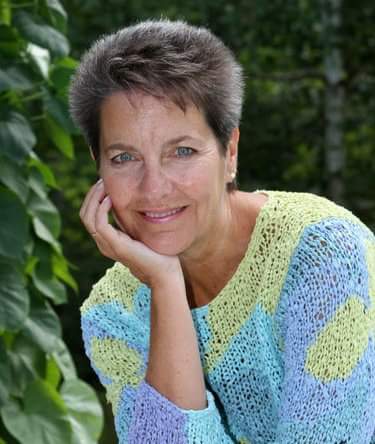 Dr. Yolanda (Landi) Turner is an associate professor and co-chair of the psychology department at Eastern University. She is also the faculty advisor for Refuge, the student LGBTA support group on campus. In addition, she recently retired from 30 years as a psychotherapist and partner at Central Counseling Associates. Dr. Turner received her M.A. in therapy from Hahnemann Medical University and her Ph.D. in human sexuality from Widener University.
This presentation will explore the various aspects of sex, gender, orientation, utilizing the latest information in biology and social science. Many people are at a loss when it comes to the language and terminology for sexual diversity, as terms can be complex and confusing. However, Individuals who identify as LGBTQ+ have experiences across their lifetime that differ from those who are cisgender and/or heterosexual. Thus, it becomes increasingly important to understand what specific terms mean and use accurate language, no matter our political, theological, or social perspective, so that those who identify as LGBTQ+ do not need to constantly educate those around them. During this presentation, we will look at what it means to be intersex, transgender, bi-sexual, queer, etc., examine how these identities differ and how they are connected, and consider tools for how to be a consistent advocate and ally.
By the end of this session, participants should be able to:
Identify the difference between sex, gender, and orientation;
Define at last 6 terms relating to sexual diversity; and,
Recognize and articulate some of the distinct and complex ways that sexual diversity concepts are unique yet connected.
This webinar is scheduled for Stonewall Remembrance Day, June 29, 1969.
Recording:
​
After viewing the webinar above, you have the option to download a Certificate of Viewing by Completing a brief evaluation and attesting that you viewed the webinar in its entirety. However, this is not a Certificate of Attendance for the webinar when it was live broadcasted. Additionally, viewing the webinar through the website does not permit applying for or issuing Continuing Education Credits.
Please Click Here to start the evaluation and download your Certificate of Viewing.