Pandemic Anxiety Family Stress
Pandemic Anxiety Family Stress
Mahmood (Mike) A. Usman, MD, MMM, MPH and Linda Bisnauth, MD
Thursday, September 29, 2022, from 2:30 to 4 pm
Register: bit.ly/39oIa7w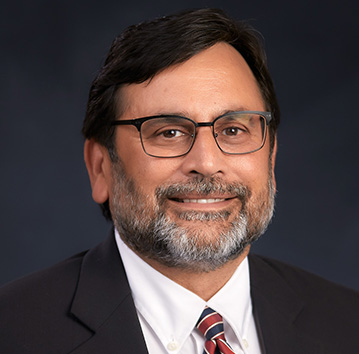 Mahmood (Mike) A. Usman, MD, MMM, MPH, Medical Director, Beacon Health Options of Pennsylvania
Dr. Usman received his undergraduate degree from the University of Massachusetts and his medical degree from New York Medical College. His post-graduate training included a year of internal medicine at Allegheny General Hospital in Pittsburgh, followed by a residency in psychiatry and a fellowship in behavioral neurology at the University of Pittsburgh. He later completed a master of medical management degree at Carnegie-Mellon University and a master of public health degree at the University of South Florida.
With thirty years of experience in psychiatry and neuropsychiatry, Dr. Usman has worked in a dementia research clinic, a state hospital, outpatient mental health, residential programs, ACT teams, and a dual-diagnosis treatment team. Most recently, he was the medical director and chief psychiatric officer for the PA Office of Mental Health and Substance Abuse Services (OMHSAS) before taking on his current role at Beacon. Dr. Usman is active in disaster response and has deployed to 12 disasters, both in the US and abroad. He serves on the boards of several local non-profit organizations and on the National Biodefense Science Board for the U.S. Department of Health and Human Services.
Dr. Usman is a board-certified psychiatrist, disaster medicine specialist, public health professional, and physician executive.
Linda Bisnauth, MD is a graduate of SABA University College of Medicine. She completed her undergraduate education at the University of South Florida, where she graduated with a Bachelor of Science degree in Biology and Chemistry. Dr. Bisnauth completed her training at Creedmoor Psychiatric Center at Columbia University Medical Center in New York, New York, at the Department of Psychiatry. After, she completed a fellowship at Saint Vincent's Catholic Medical Center in Manhattan, NY. She is a board-certified Child and Adolescent Psychiatrist with about ten years of managed care experience. Dr. Bisnauth focused on patient care as well as providing psychoeducation to families with a significant focus on the foster children population.
Dr. Bisnauth has worked as the unit chief at Queens Children's Psychiatric Center in Queens, NY. Her practice focused on care for children with complex needs, trauma, and chronic mental illness. Dr. Bisnauth then relocated to central Florida, where she treated children in the Psychiatric Residential Treatment Facility and chaired the acute inpatient unit for children. She also treated adults with chemical dependency in outpatient services, prescribing suboxone and detoxification services. With her many years of clinical experience, she has discovered that her passion is truly in managed care. Dr. Bisnauth entered managed care in 2012, where she worked in PA services at Beacon Health Options until 2020. Before re-joining Beacon/Anthem, she was the Pediatric Behavioral Health Medical Director at Cardinal Innovations Healthcare in Charlotte, North Carolina. At Cardinal Innovations, Dr. Bisnauth led the Child Welfare Program, which provided services for children with complex needs, primarily children lacking natural supports in the foster children population. She brings years of utilization management, care management, and clinical experience to Anthem.
Dr. Bisnauth is double boarded with Adult Psychiatry and Child and Adolescent Psychiatry and is a diplomate of the American Board of Psychiatry and Neurology.
She resides in Winter Park, FL, with her husband and three-year-old son.